Sleeping on the water in a floating lodge on the Vecht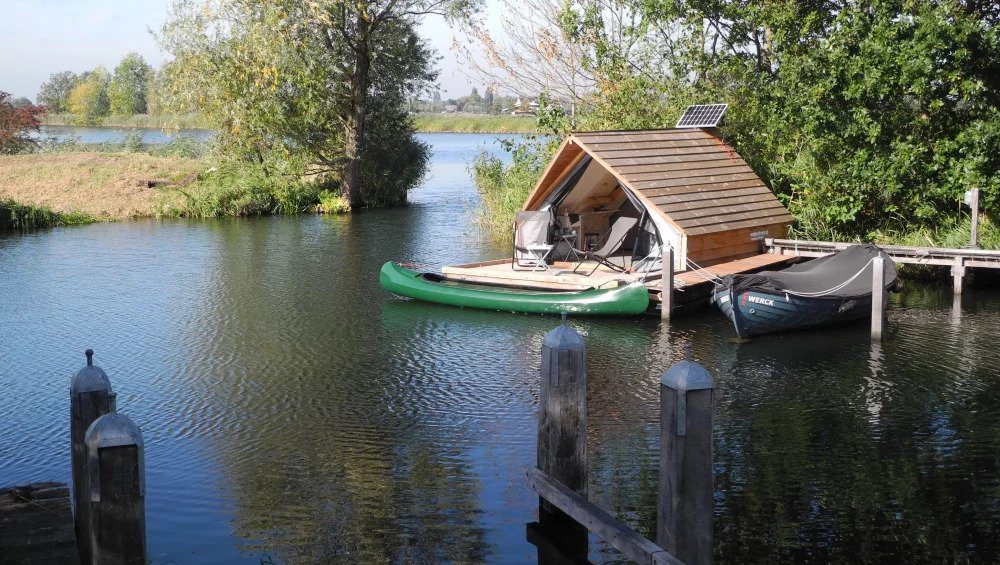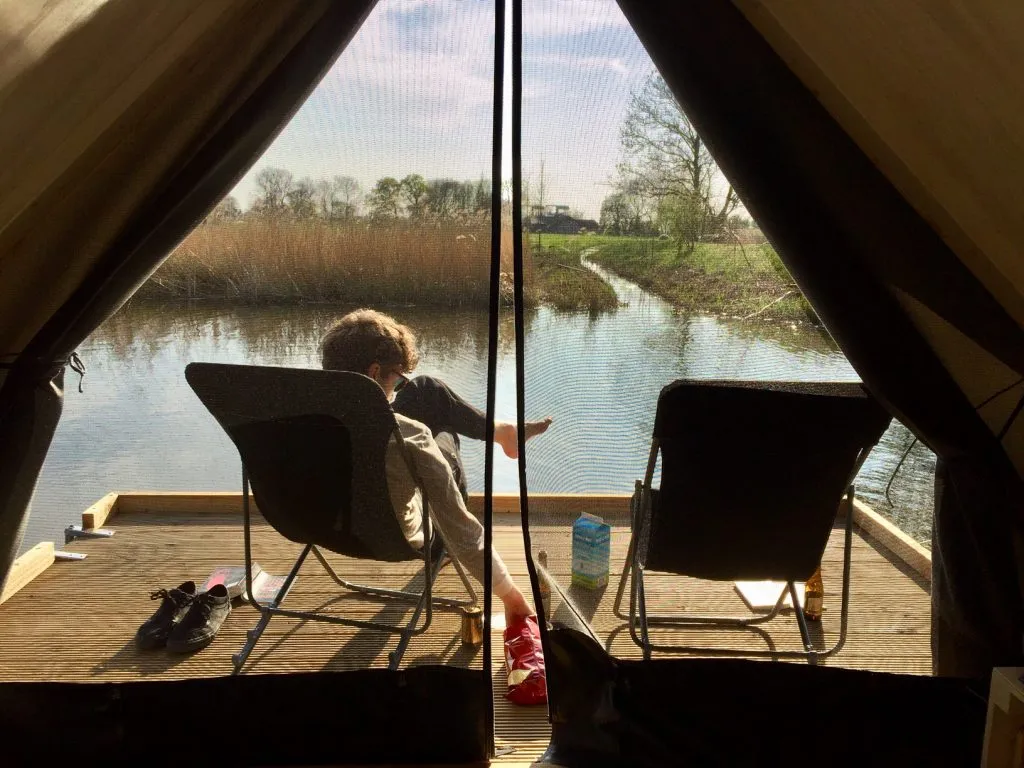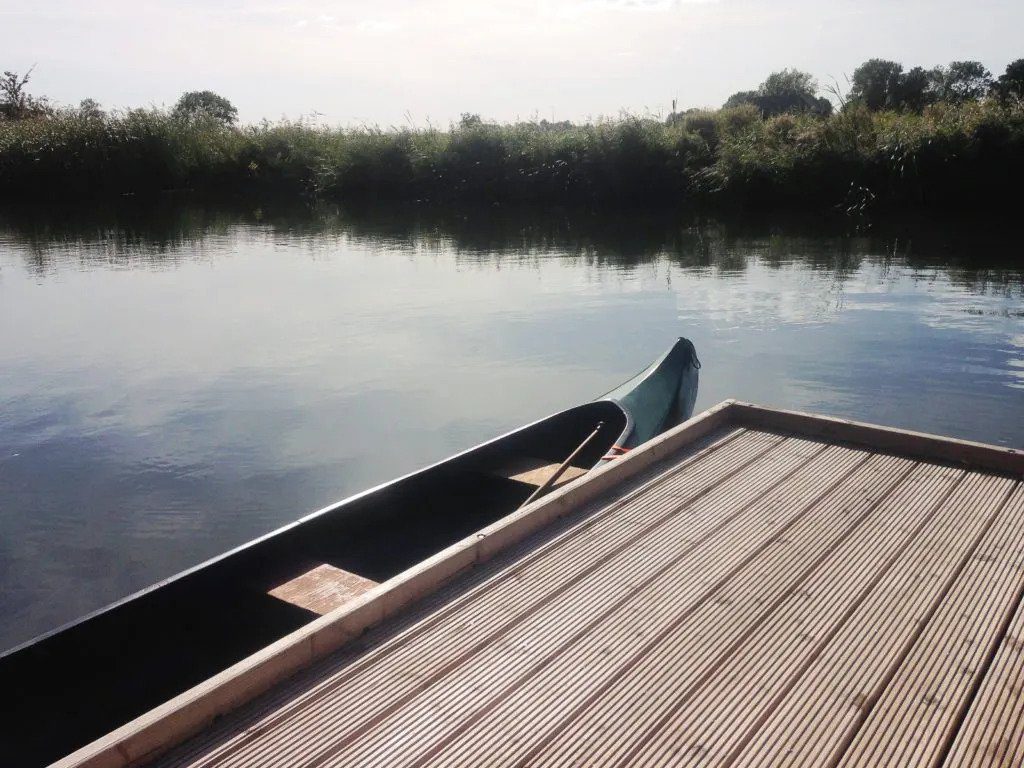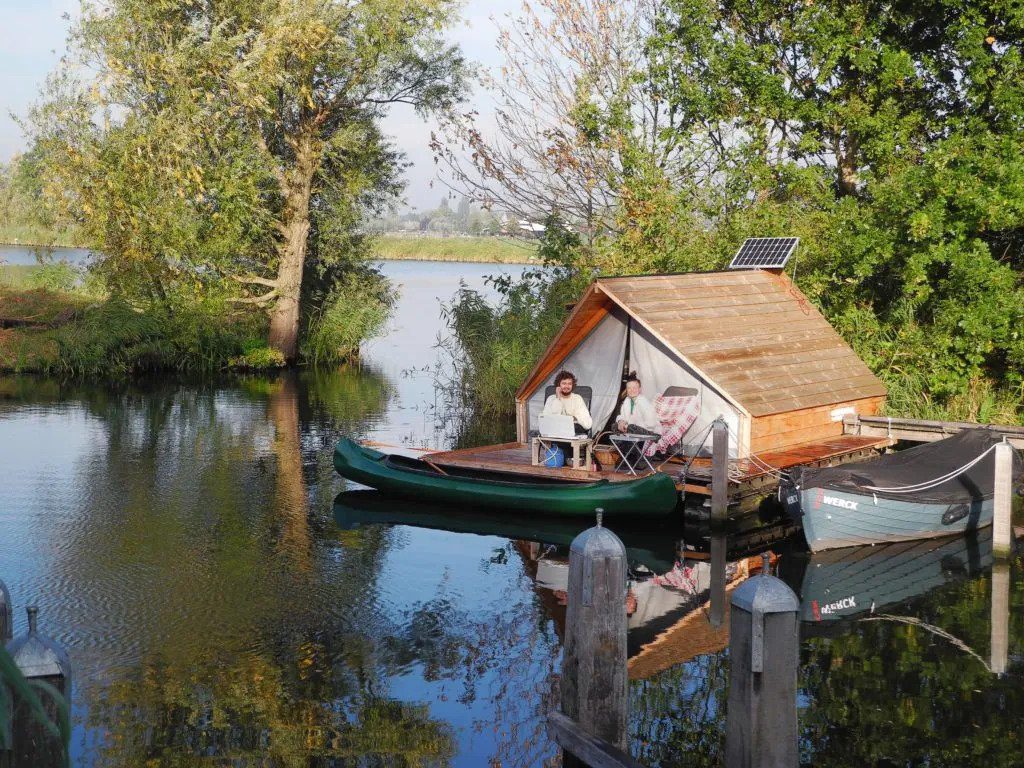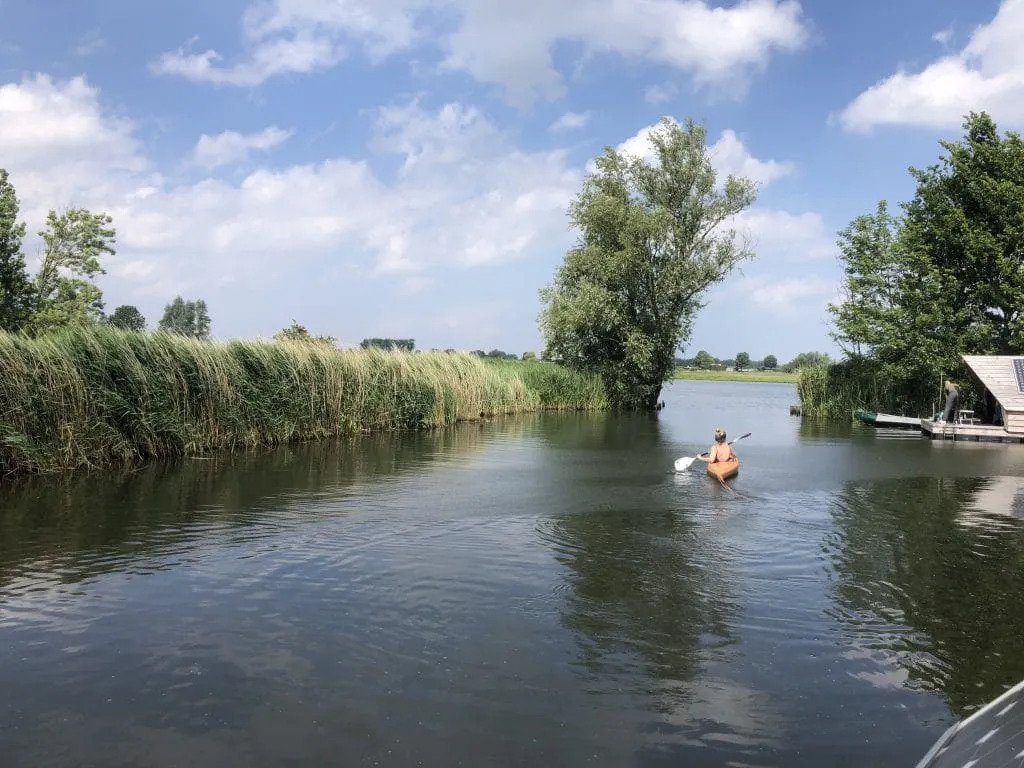 Price
From €106 per night
What do you get?
Unique overnight stay on a floating raft
Place for 2 people
Option to book 2 extra people
Including tourist tax
Including digital travel guide with all the ins and outs of the area
Possibility to book a canoe, sailboat and breakfast
Fall asleep floating on the water and wake up to the chirping of birds? You do it during an overnight stay in a floating lodge near Weesp!
Sleeping on the water
Want to get away from traditional accommodations and spend a night (or more) back-to-basic in nature? During your stay in Weesp you live completely in nature. Rest on the jetty and enjoy the sun with a good book or a stack of newspapers, or plan your days actively and discover the region with a canoe trip. The raft is accessible from land, but also from water. This also makes it a very suitable base for a stopover in a long canoe trip.
Near your accommodation you will find several lakes, ponds and streams. Although you are close to Amsterdam and Hilversum, it is very possible to find peace and nature here. Paddle to one of the nearby beaches or let the rhythm of the Vecht guide you. If you still want to dive into the crowds, you can go to Weesp, Amsterdam or Hilversum. Here you will find a collection of coffee shops, shops and museums.
About the stay
When you go to sleep on the water in this floating raft you go completely back-to-basic. So don't expect luxury during this stay, but do expect fantastic bird sounds, beautiful sunsets, and a very nice view!
The raft is equipped with basic necessities such as a toilet, a sink, sleeping place for four people and a small camping stove with cooking utensils. You will not find a shower in the accommodation, but a dip in the Vecht is easy! You then rinse with the garden hose to maintain a clean feeling.
The durability of this stay
The lodge was built with sustainability in mind. Wood has been used as a building material and the accommodation has been furnished in a minimalistic way. The solar panels on the roof provide the energy needed for the toilet.
What makes this accommodation sustainable
Groene energie
In dit back-to-basic verblijf wordt de kleine benodigde hoeveelheid energie opgewekt door de zonnepanelen op het dak. Wel is er een kleine gasfles die gebruikt kan worden voor het kookstelletje.
Energieverbruik minimaliseren
Dankzij de minimalistische inrichting van het verblijf, is het energieverbruik erg laag. De energie die wordt gebruikt voor het licht, het toilet en de (telefoon-)oplaadpunten is afkomstig van de zonnepanelen op het dak.
Waterverbruik minimaliseren
Tijdens je verblijf kun je gebruik maken van een waterreservoir. Je vindt in de lodge dan ook geen douche. Gelukkig biedt de Vecht een perfecte uitvalsbasis voor een frisse duik!
Groen vervoer
Deze overnachting is niet alleen te bereiken met het OV (vanaf station Weesp pak je bus 106 richting Hilversum), maar kan ook via het water worden bereikt! Een perfecte overnachtingsplek voor een lange kanotocht!
The details
Relax aan het water

Droom weg terwijl je dobbert op het water. Tijdens je verblijf kun je genieten van de geluiden van de natuur en zie je iedere dag een prachtige zonsopgang en zonsondergang vanaf het water.

Praktisch & extra's

Als je komt overnachten in deze accommodatie, kun je op de dag van aankomst vanaf 15:00 inchecken, andere tijden kan eventueel in overleg worden afgestemd.

Slaappakket
Tijdens de overnachtingen kun je je gebruik maken van je eigen slaapspullen. Wil je liever zo onbezorgd mogelijk een paar daagjes weg? Dan kun je een slaappakket bijboeken als je gaat slapen op het water. Hierin vind je een dekbed, onderlaken, dekbedovertrek en 2 kussenslopen. Het slaappakket kost €15 per boeking en is geschikt voor twee personen.

Ontbijt
Slapen op het water en wakker worden met een vers ontbijtje? Een vegetarisch ontbijt is bij te boeken voor €15 per persoon.

Extra gasten
In de lodge vind je twee bedden. Wil je met drie of vier personen slapen op het water? Dan kan er extra slaapplek worden gecreëerd. De kosten hiervoor bedragen €15 per persoon per nacht.

Honden
Wil je je hond meenemen tijdens je vakantie of nachtje weg? Dat kan! Hiervoor betaal je €7,50 per nacht.

Kano huren
De omgeving verkennen vanaf het water? Dan is een kano een absolute must-have! Je kunt een kano bij je verblijf boeken voor €40 per dag. Hiermee kun je naar één van de strandjes in de buurt varen, of een heuse race uitstippelen met je vrienden, kinderen of partner!
Facilities
Bedroom

Kitchen

Outside

Regular

Distance to public transport < 1 km
The fine print
Wanneer je deze accommodatie boekt, ontvang je binnen 24 uur een bevestiging van je reservering. Het kan in uitzonderlijke gevallen voorkomen dat jouw boeking niet door kan gaan en dus niet bevestigd wordt.
Vragen over dit verblijf? Stel ze! Stuur ons een email of bel ons op 0031 627 00 94 99
De minimumleeftijd voor het huren van een vlot is 21 jaar.

Alle bezoekers en kinderen is een zwemdiploma is verplicht.

De volledige betaling dient gelijktijdig met de boeking plaats te vinden. Alleen indien reservering en betaling zijn ontvangen kan de boeking bevestigd worden.

Tot een maand voor aanvang van de reservering is het mogelijk de boeking te verplaatsen of te annuleren. Hiervoor worden € 20,00 administratiekosten in rekening gebracht. Na een maand voor aanvang is het niet meer mogelijk een wijziging of annulering door te voeren.

Bezoekers dienen zich vooraf aan te melden bij de beheerder.

De vlotten liggen in een rustige, natuurlijke omgeving.
Wij vragen onze bezoekers deze unieke rust en natuur te respecteren door verantwoord om te gaan met geluid en afval zodat de oorspronkelijke sfeer en schoonheid behouden blijft.

Bij drankmisbruik bestaat het risico dat de beheerder moet ingrijpen en uw verblijf vroegtijdig beëindigd moet worden.
Answers to your questions
Met hoeveel personen kun je slapen op het water in deze lodge?

In the raft you will find two single beds as standard. In addition, there is the possibility to create two extra sleeping places using thin mattresses.

Is er parkeergelegenheid?

About a five minute walk from the accommodation you will find a parking lot with enough space to park the car. The nearest charging point near the accommodation is about a 5-minute drive away at Lage Klompweg 4. Here you will find a Vattenfall Charging Station with charging option for two vehicles.

Is er een laadpunt voor elektrische auto's?

The nearest charging station near the accommodation is about a 5-minute drive away at Lage Klompweg 4. Here you will find a Vattenfall Charging Station with charging facilities for two vehicles.

Is de accommodatie geschikt voor gezinnen?

It is possible to book two extra sleeping places. Please note that the children must be able to swim, because you will be sleeping on the water.

Hoe is de accommodatie gelegen?

The riser of the floating lodge is located on a small branch of the Vecht. This harbor-like stretch of water is sheltered by trees and thus offers privacy from the Vecht itself and the road.
Reviews
Our customers say "We spent the night via Sustainaway to Weesp, in a floating house. It took some searching, but once on location we had a great night. The cottage had everything we needed (fortunately also heating) and the price / quality ratio was excellent!" The customer review has been automatically translated from Dutch.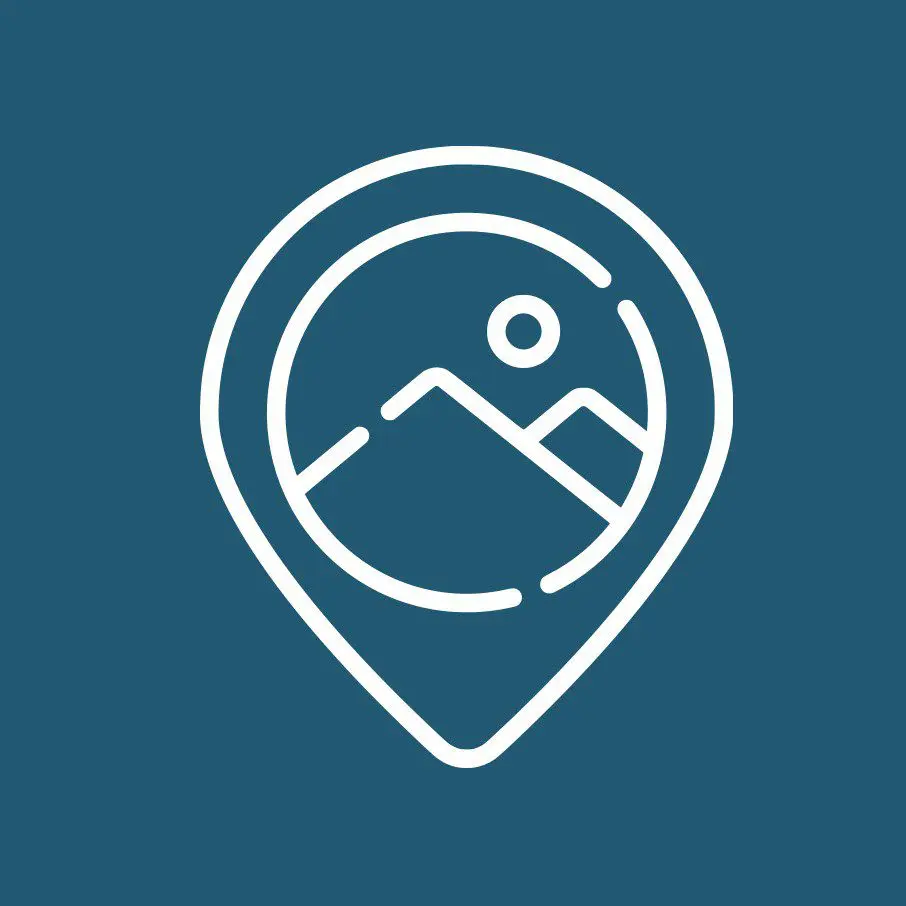 "We booked a wonderful weekend away to Dokkum through Sustainaway. The free digital travel guide provided helped us to really discover Dokkum in a weekend. An absolute must!"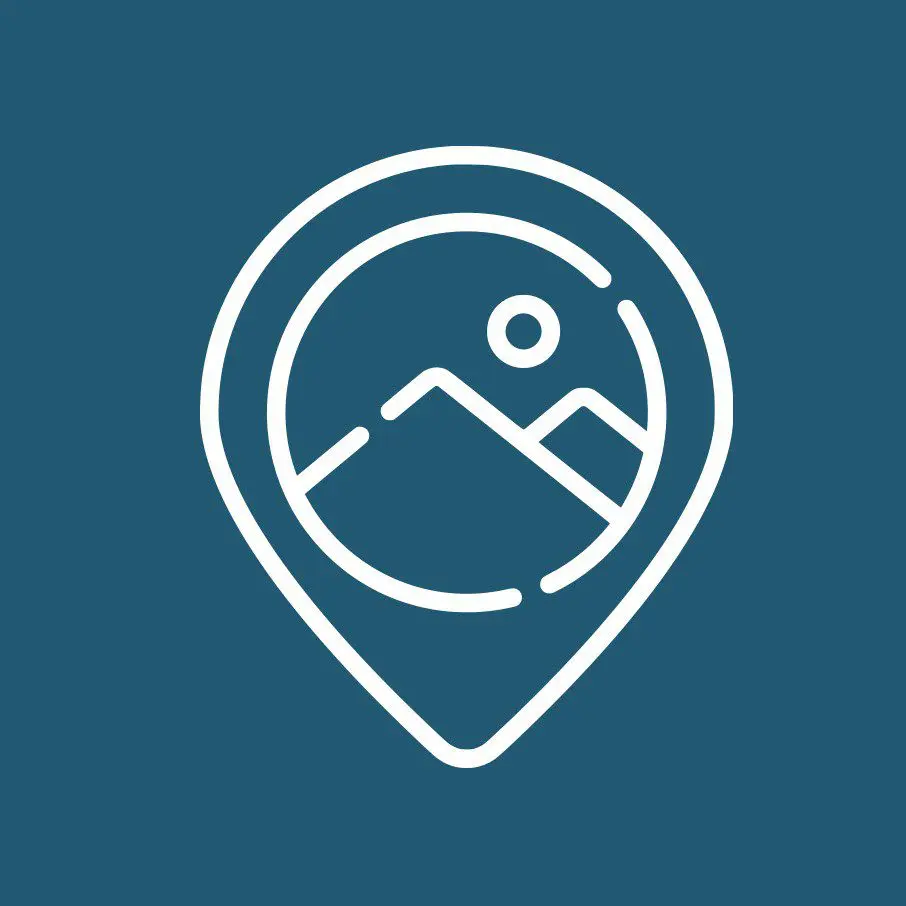 "We have booked a wonderful weekend away to Dokkum through Sustainaway. The free digital travel guide has helped us to really discover Dokkum in a weekend. An absolute must!"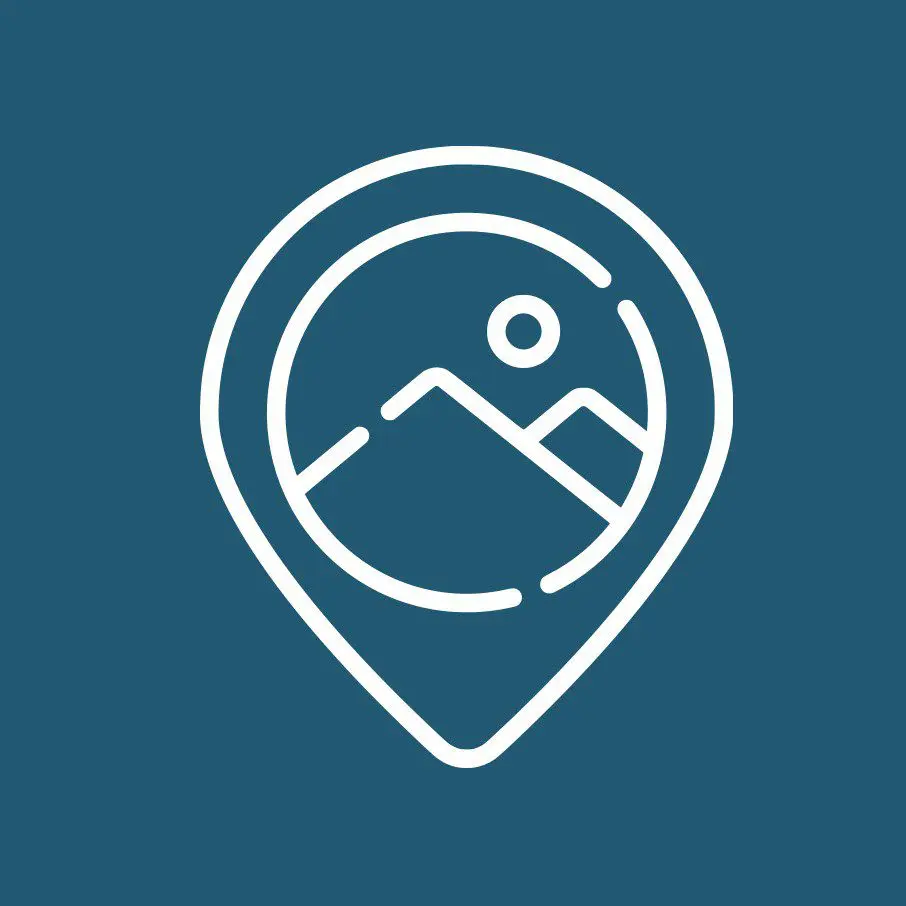 "Finding a sustainable home went smoothly thanks to the help of Sustainaway. We stayed in a nice accommodation with sauna, where we could sit outside. The landlord was helpful and friendly. All in all booked a great weekend away!"